Safe and effective laser hair removal for all skin colours. Now 30% off -see special offers
Laser hair removal- What you have achieved in one session has been more than nine sessions combined at another clinic.......
I have had six treatments of IPL hair removal on my face, needed because of PCOS. The treatment is fantastic, the hair and embarassment have gone. I would highly recommend the treatment. It is virtually pain free, only a slight sting. What wonderful people and a brilliant service.
---
Poor quality machines merely slow the hair growth without destroying the follicles so regular top-ups are a necessity for most patients. Not with us..
Customised treatments- We have many years experience and a range of hair removal lasers and IPL. You will be treated with the machine that would provide best results for your unique requirements.
Best lasers- With deregulation of lasers the market has been flooded with cheap devices. Some lasers have been tested by consulting room and found to be very dangerous as there is no standardization of laser output. Don't take risks of poor results or worst still- complication which may result is more cost and time to put right. A machine is only as good as it's operator. As one machine cannot be best for everyone we have invested in multiple machines.
Most experience- We have performed thousands of successful treatments. We invest in training and proven technology. We have performed thousands of successful laser hair removal treatments over last many years. Our patients include medical professionals, doctors and nurses. Our Medical Director is the most experienced laser doctor in this area.
According to the latest research in hair removal women shave 11,540 times in their lifetime and men spend 3000 hours on their shaving routine. It is no surprise then that large number of people are turning to a long lasting solution for unwanted hair. We see clients with facial and all areas of body hair. We also treat a large number of gender reassignment patients very successfully.
Alexandrite Laser hair removal is safe and effective. It is a non-invasive, long-lasting solution to unwanted hair on the face, back, legs, bikini line or any other body area. It can help relieve shaving bumps and many men prefer to have hair removal from their back, shoulders and chest areas. We also use a Nd-yag laser for hair removal. IPL has more variables then lasers and high operator experience is required for good results. We use IPL and Nd-Yag machines made by Lumenis corporation-the inventor of IPL and our Alexandrite laser is generally recognised as Rolls-Royce of hair removal lasers. [ more about our laser here]
4-8 sessions are generally required for long term results and these may be spread over more than a year based on hair growth cycle on the particular area being treated.
Imagine not having to shave, tweeze, wax or go through electrolysis again....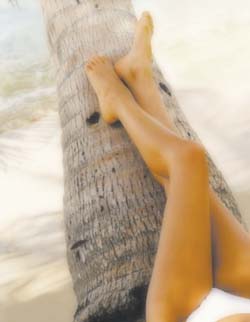 Why have laser hair removal?
Lasers and IPL can be used to remove unwanted normal hair as well as abnormal hair growth which can cause psychological problems and lower self-esteem. Treatments is very cost effective when compared to other methods of hair removal. It provides long-term hair reduction so there is no need to keep on having regular treatments. Shaving, waxing and depilatory creams are all temporary methods that must be repeated on a regular basis. These may be cheaper initially but prove costly over the long term as costs add up.
Electrolysis can be time-consuming and is usually limited to small areas, because each hair is treated individually. Laser hair removal is non-invasive, and safely removes unwanted body hair without damaging the delicate pores and structures of the skin. Facial and bikini areas are usually completed in under 10 minutes; legs and larger areas can take longer. The same area would require more than 40 hours of needle Electrolysis.
What is the difference between IPL and Laser hair removal?
The absorption of light by hair and skin is dependent on the wavelength (colour) of the light. IPL uses a broader spectrum of light but lasers are made of one specific wavelength. Both IPL and lasers are excellent at hair removal in skilled hands and most studies show long term hair reduction. It is important to choose a high powered machines and an experienced operator for best results.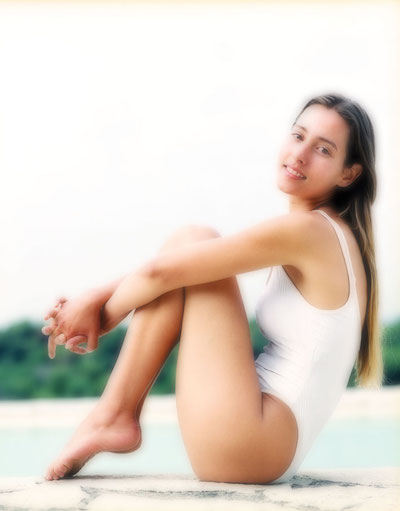 What is the best laser for hair removal?
Alexandrite laser for lighter skin and Nd-yag laser for darker skin. IPL is most effective for fine, lighter hair in patients with lighter skin. It is also very gentle for facial hair removal. You can watch our lasers in action here and Channel 4 video here
What about painfree/ home laser devices?
A certain temperature rise in hair follicles [root of the hair] is essential for permanent reduction in hair growth. Low energy treatments merely prolong the resting phase of hair follicles. These devices do not match long term results produced by dedicated high powered lasers which are a tried and tested solution. Anyone can reduce hair growth for 1 year. Success of hair removal is measured by what happens in subsequent years.
Am I suitable for laser hair removal?
In general- the lighter skin with darker hair produces excellent results. If you have a darker skin and fine, light hair you may get less than excellent results. Clients with olive skin, Mediterranean and asian skin respond very well to our laser and IPL hair removal treatments. We also find that they need fewer treatment sessions.
Who should not have laser hair removal?
If you only have a few grey, white or blonde hair-do not waste your time and money on lasers, have electrolysis.
If your skin is darker than hair being treated, lasers or IPL will not work.
If you have underlying hormonal problems responsible for hair growth- you may not achieve permanent hair reduction and maintainence sessions will be required. This however is acceptable to most clients.
You should not have laser/ IPL treatment if you have any suntan however mild, or have sensitivity to light due to the high risk of burning. People who are dark-skinned may also not be suitable for treatment. You should not have laser/ IPL treatment if you have active cold-sores or infection/ rash in treatment area due to the risk.
I wish to find out more about Laser hair removal.
You will have a consulatation at the clinic where your expectations, skin and hair colour, hair density and type of hair will determine your treatment. You can expect complete confidentiality and care with us. Hair grow in phases and only active hair is destroyed by laser/ IPL. Between starting to grow and falling out years later, each hair passes through three distinct stages. These are- anagen (the growing phase), catagen (the intermediate phase) and telogen (the shedding phase). Laser/ IPL session will destroy active phase hair but cannot affect those in catagen or telogen which will become active at a later date and to destroy these you may require 4-6 sessions of laser/ IPL.
Is Laser hair removal painful?
No, we use machines with chilled laser heads or cryogen [ cool spray ] to maximise your comfort.
It is only a mildly uncomfortable sensation, and certainly better than waxing. Sensation is like being flicked with a rubber band. A local anaesthetic cream can be applied for sensitive skin.
Why choose us?
We are uniquely placed to help you. We have the best and latest lasers. We invest in training and proven technology. As one device is not suitable for every client, we have five different laser and IPL wavelengths to choose from. We have performed thousands of successful laser hair removal treatments over last many years. Our patients include medical professionals, cosmetic doctors and nurses. Our Medical Director is the most experienced laser doctor in this area.
Why can't I have IPL or laser hair removal if I am pregnant?
There are two main reasons for this-
1] hair growth is hormone induced and treatments will not be very effective.
2] safety of lasers in pregnancy is not established [ whilst there is no evidence that it is harmful, its effects are unknown] and we prefer safe practice.
Guide prices
Upper lip £ 85, Lip and chin £ 130
1/2 face £ 170, full face £ 235
Underarms £ 100
Bikini £ 120
Chest from £ 200
Full arms £ 270
Legs / Back from £ 350