Non-surgical Cellulite and body contouring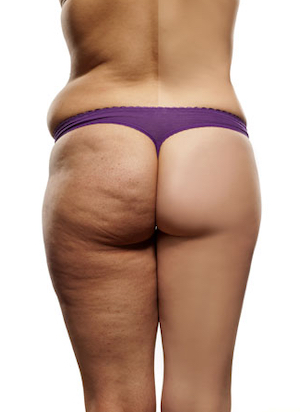 Ultrasound & Radiofrequency
Ultrasound waves have been used in medicine with great success since 1980 for the disintegration of kidney stones (ESWL). Now we use optimised ultrasound waves to reduce fat cells. Recently ultrasound based machines such as ultrashape, liposonix, ulthera and accent ultra have become available for body contouring. Other technologies such as Zeltiq and Zerona devices utilise application of cold tempratures or low level laser therapy.
Our machines address the underlying causes of cellulite and body fat. The dimpling appearance of the skin is a result of collagen pulling the skin down, and the thinning of collagen, which allows fat to push up into the skin. The contraction of collagen blocks blood vessels, causing the skin to protrude and appear dimpled.
In order to treat the cellulite, we must relax the tissues and improve the circulation in the skin.
We achieve this with a combination of Ultrasound, radio-frequency, Cryo [cooling] and Vacuum massage.
Radiofrequency waves heat up the tissues under the superficial skin layers to stimulate collagen synthesis and also have an effect in reducing superficial and also deep fat. Subsequent massage aids in removal of fat from the body.
This treatment can be used in combination with other procedures such as mesotherapy, and Medical weight loss programme.
Range of Application
*anti-cellulite therapy
*elimination of lymphatic congestion
*muscle and connective tissue tightening
*circumference reduction/ slimming
Treatment areas:
* upper arms
* stomach
* buttocks
* thighs
all areas of the body are suitable for this treatment.
Alternative and complementary treatments
Mesotherapy
Laser lipolysis and liposuction
Weight loss programme